Hand-woven Selvedge Denim
Denim with a neat and clean Selvedge, and that too woven on handlooms, is a very unique proposition in today's world.
The entire process of making fabric from yarn is carried out without deploying any electrically operated machinery, and without burning any fuels. The fabric has a very soft hand-feel, and very high breathability, making it very comfortable for the wearer.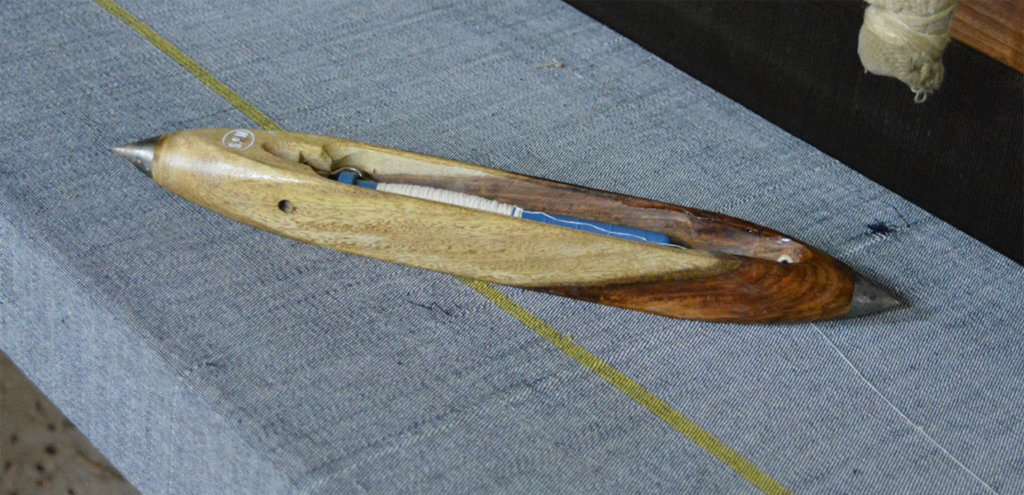 All our handloom denim fabric is woven on handlooms which use a "shuttle" to insert the weft yarns, carrying the weft yarn from one end to the other, and back, thus resulting in the formation of a neat edge along both the borders of the fabric.
Depending upon the yarn used for weaving, the hand-woven selvedge denim fabric can be broadly classified into two categories – handloom denim, and, khadi denim.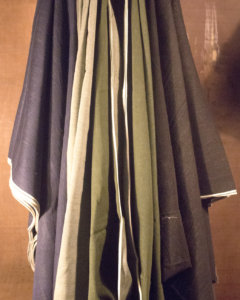 Handloom Denim is woven out of mill-spun yarn, on manually operated wooden frame, floor mounted, foot-pedal handlooms, in weights ranging from 5 oz to 13 oz, produced without using electrical machinery, and without burning any fuels.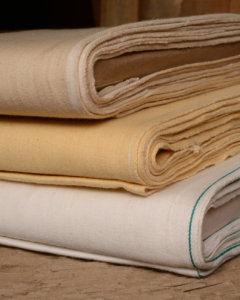 Khadi Denim is woven using 100% cotton hand-spun single ply yarn in warp, or in both warp and weft, in the 3×1 twill weave. The fabric has a unique and unmatched richness in surface texture, owing to the uneven-ness of the hand-spun yarn.
Within the two broad actegories of the hand-woven selvedge denim fabric, theer are several variants, characterised by the GSM (or, Oz per square yard), dyes used for colorig the yarn, type of yarns used, and the direction of twill weave.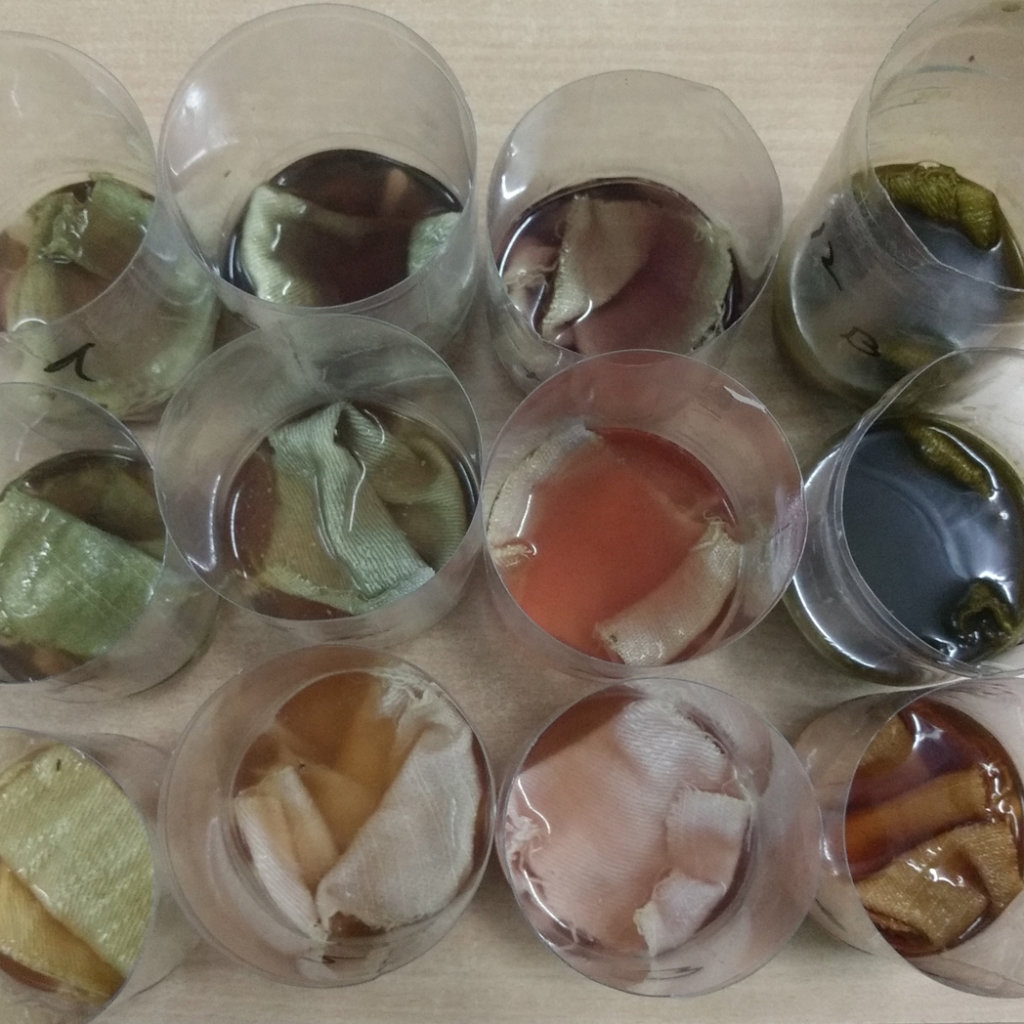 We use a different types of dyes to color the yarn, like vegetable dyes, which include dye-stuff extracted from the indigo plants, pomegranate rind, eucalyptus tree leaves, onion skins, and also the industrially produced azo-free reactive dyes. We also offer fabric in the natural color of cotton.
Fibre & Yarn
The khadi / hand-loom denim is made out of good quality cotton fibre. The fibre composition is 100% cotton. The yarn used is mill-made for hand-loom denim and hand-spun for khadi denim.
Fabric Weight
The khadi / hand-loom denim fabric is offered in different weights, ranging from 4.5/5 to 13 ozs per sq. yard.
Fabric Width
The khadi / hand-loom denim fabric offered by Denim Club comes in narrow width – not more than 100 cms (40 inches) including the selvedge. All varieties of khadi / hand-loom denim fabric come with a selvedge on both ends of the fabric.
We can also produce fabric in other widths, from 30 inches to 48 inches, as per your specific requirements. The minimum order quantity for such orders is 500 meters.
Length of Fabric Rolls
The handloom denim fabric is offered in the form of rolls, with the length of rolls varying from 10 metres to 20 metres.
Denim Club is an authentic producer of khadi-denim fabric in India. You can buy khadi / hand-loom denim fabric from Denim Club.
We hold small quantities of various fabrics in stock, which can be shipped readily. For large quantities, hand-loom denim fabric is made to order.
Minimum Order Quantity
We accept orders for a minimum quantity of 200 metres for a specific variety of fabric.
Lead Time for Made-to-order Fabric
The lead time for starting deliveries against an order for khadi / hand-loom denim fabric is around 8 to 10 weeks from the time of placing the confirmed order.
Payment Terms
The production of made-to-order fabric is started only after 100% advance payment has been received by us.
The fabric available in our stock will be shipped only after the payment for the ordered quantity has been received by us.